RM179
RM49
Price in reward points: 2450
Out Of Stock
Product Code: Grip-Float
Reward Points: 49

The Floating Hand Grip is so much more than just an average grip. Featuring dry storage for up to two batteries, floating ability so you'll never lose it underwater and a compartment for the GoPro remote, you can capture amazing footage with this handy grip
Features:
-Floating Hand Grip
-Dry Storage for Two GoPro Batteries
-Mounts Smart Remote Flush with Grip
-Ergonomic Handle with Rubber Grip
-Detachable Top Section
-Quick Release Plate Included for Quick Release Mount
-Wrist Strap & Thumbscrew Included
- Copy version of PolarPro ProGrip
Reach out and grab the greatest footage out there
The Grip enables you to capture stunning footage of yourself and the scenery both in and out of the water. Acting like a traditional selfie stick, the Grip extends the reach of your GoPro as well as keeping shots smooth and jitter-free.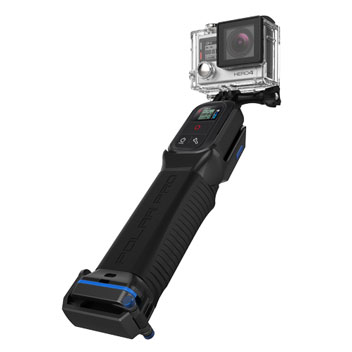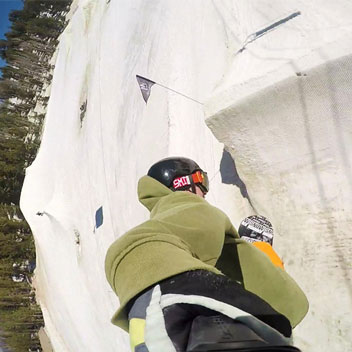 Floating design and waterproof storage
Completely waterproof, the Grip works perfectly in the water. With it's floating design you'll no longer need to worry about dropping and losing your GoPro action camera in the water. So if you're jetskiing or white water rafting, you can rest easy knowing that if you do lose your GoPro overboard that it will be floating around waiting for you to get it rather than at the bottom of the sea.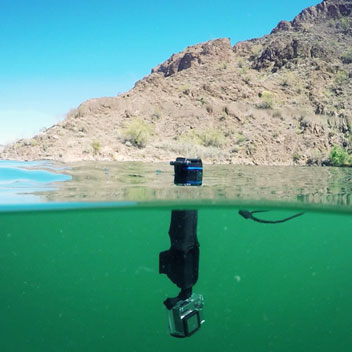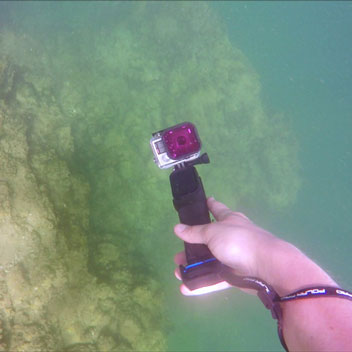 The Grip also features a handy compartment for storing your GoPro Smart Remote. Sitting flush with the grip, this conveniently stores your Smart Remote while allowing you full access to all of its features.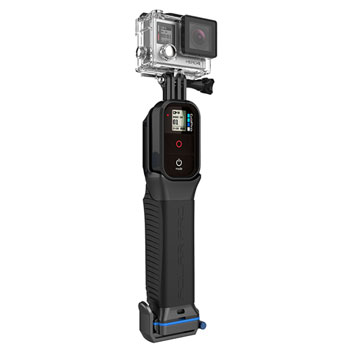 Ergonomic rubber grip
The textured rubber grip has been ergonomically designed to provide extra grip in wet conditions, enhancing it's durability and most importantly your footage.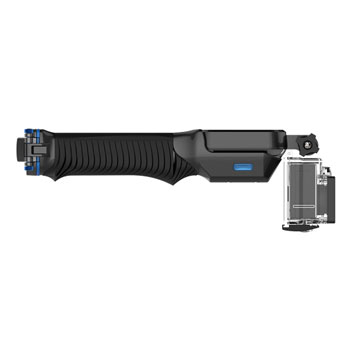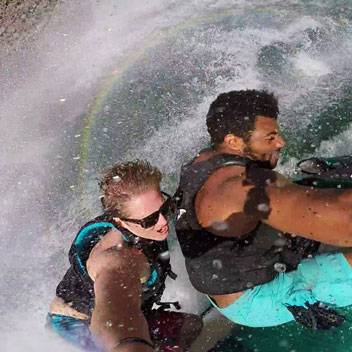 Dry storage within the grip for batteries and other accessories
Intuitively designed the Grip features a dry storage compartment (up to 10 feet deep) that provides storage for up to two GoPro batteries or any other small accessory / personal objects that you want to keep safe and dry.
Compatible with the Quick Release POV Mount (Link Here)
Working perfectly with the Quick Release Backpack Strap Mount, you can easily combine these two fantastic products for some amazing video.
Weight: 600g
Compatibility: Any GoPro Hero or equivalent mounting
Material: ABS, Rubber
Color: Red
Package Includes:
1 x Grip
1 x Wrist Strap
1 x Thumbscrew
1 x Quick Release Plate
1 x Allen Key
2 x Screws